New Zealand has just had it's 3rd graffiti book published and made available.
Following "Artearoa" in the 80s and a couple of years ago, "Inform", "Characters of the graffiti world" by Kane "Scream" Smith has just been published and released.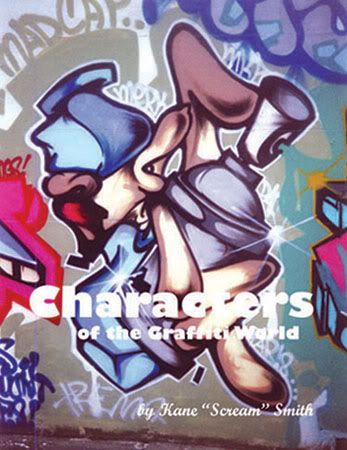 'Characters of the graffiti world' is over 120 pages, of full-colour photos (and 4 interviews with prominent genre'ed artists) based on the charicatures and themework of the graffiti/aerosol art culture. Where-as graffiti usually draws one's mind to words and letters, tags and scrawls, this book is focussed more on the character-vased side of the graffiti culture and not focussed on the words or tags at all-it's about the themework and charicatures/characters of the culture.
This is available on trademe.co.nz , ebay.com and numerous other websites to come and has a recommended retail price of $39.95 NZ(about $28.95 US)
Definitely check it out, and feedback is always welcome!