Maskiri returns !
From Carter Chapwanya in PRETORIA, South Africa
Rapper Maskiri has been hibernating down south where besides recording he is doing menial jobs.
In an interview, Maskiri said he was doing part time jobs as well as working on his latest album titled New Look which will be released this December.
[youtube]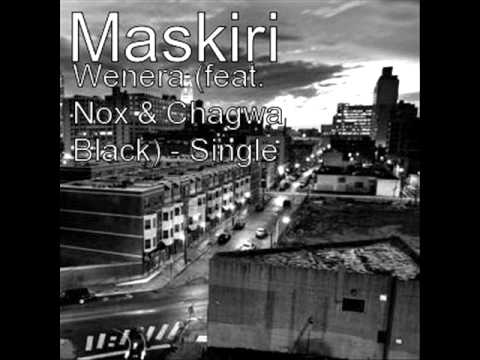 "I will be returning home in time for the launch of my new album this December which will be marketed and distributed by Metro Studios," Maskiri said.
Born Alishias Musimbe, Maskiri debuted on the music scene with his chart topper "Dhara Rangu" (2002) in which he referred to God as Dhara Rangu, a street word for my old man. And since he burst on the scene no one has courted as much controversy — both in and out of studio — as fiery rapper Maskiri.
Speaking from his Midrand base, Maskiri said he was not going to respond to Stunner's diatribe.
Stunner "disses" Maskiri in one of his punchlines in the song "Team Hombe" where he raps: "Chibatidza foni ringing tone yaStunner tikusendere, kana musina space deleta Maskiri tikusendere (switch on your mobile phone so that I can send you my ring tone, if there is no space delete Maskiri's ringing tone)."
According to Maskiri, the attack was meant to draw attention from fans through "dissing the man at the top".
"I am the king of hip hop and I am aware that some of these guys provoke me so that I can stoop low and battle them but I am the king and nobody does hip-hop better than me," claimed the foul-mouthed rapper.
Most would have thought that a war of words would erupt between Maskiri and Stunner but the 30-year-old rapper chose to silence his critics by sticking to his social commentary.
"I don't have time to sing about other musicians, I will just stick to my social commentary as always and let the true hip hop heads decide whom they think is the best. Hatizoshaiwe zvekuimba kusvika ipapo (I have better things to sing about)," Maskiri said.
The new album features a glut of funny ditties, which has been Maskiri's strength on almost all his albums.
The new track called "Wenera" features prolific music producer Chagwa Black and Enoch "Nox" Guni. The song talks about life in South Africa and how they wish to return home.
Maskiri said his long absence from the music scene was meant to keep his fans in suspense before "releasing a bombshell".
When people talk about Maskiri all they see is a rebel who is at best a confused musician and, at worst, a thug on a mission to spread the gospel of violence and obscenity.
His lyrics have been condemned by those who believe that morality should be the base on which to build a model musician. While Maskiri might have crossed the line in some of his work, including the Blue Movie album, many felt that he has done some fine stuff that deserve to be commended instead of being condemned.
And the danger is that if people paint all his work with a bad brush and start to believe that every album that he produces is an offshoot of Blue Movie they will be bound to lose sight of the genius in him.
To the youths, Maskiri is a typical classy rapper and that many cannot understand him is consistent with the stars of this genre — a cultural movement that started in New York in the 1970s.
The majority of Americans barely can understand Tupac Shakur — a decade after his death — but that does not mean the world cannot appreciate his brilliance when it came to gangster rap.
He has created his own characters like Zimhamha, Tambudzai, Madam Mombeshora, Mai Nyasha and he sings what is happening in our lives everyday — even though some people might prefer to turn a blind eye on such issues.
Maskiri has never sold hundreds of his albums and most of his songs have never enjoyed any airplay on local radio stations but surprisingly he is worthy listening to and deserves credit for his contribution to the small local hip-hop community.
You just have to listen to "Muviri Wese", "Blue Movie — The Soundtrack", "Tapinda Tapinda Tapinda" and "Ndiyo Taundi Yacho" and appreciate his rhapsody.
The Herald